We are a team of experienced payroll professionals, specialising in high levels of customer care
We thrive on happy clients and understand that employers need support to remain compliant with the constant flood of legislation changes.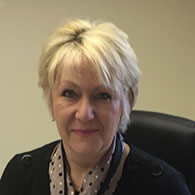 Angela Brake MCIPPdip
Managing Director
Angela has always worked in payroll, initially within the public sector then for a large company of 1800 employees (all hourly paid!) finally venturing into the world of payroll outsourcing. She has over 35 years of experience and is qualified in both AAT and CIPP.
Angela's love of payroll stems from the combination of people and finance that suits her desire to look after people whilst adding up!
Her calm manner always reassures clients that nothing is too much trouble and she can answer any question clearly and efficiently.